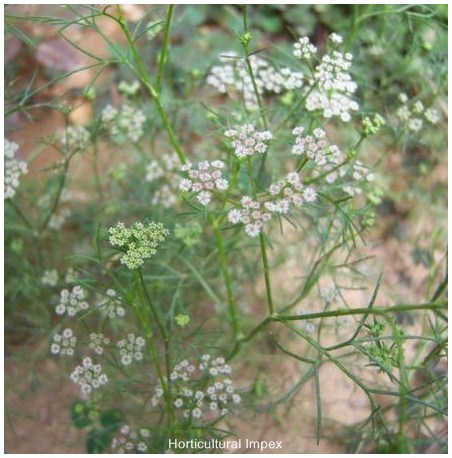 Description:
Trachyspermum ammi, commonly known as ajowan, bishop's weed, ajwain, ajowan caraway, carom seeds, or thymol seeds, is a plant of India and the Near East whose seeds are used as a spice.
The plant has a similarity to parsley. Because of their seed-like appearance, the fruit pods are sometimes called seeds; they are egg-shaped and grayish in colour.
Ajwain is often confused with lovage seed; even some dictionaries mistakenly state ajwain comes from the lovage plant.